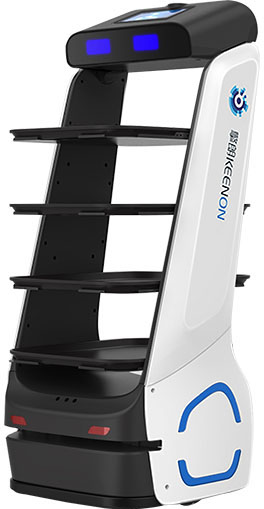 Keenon Robotics
Do you want to add efficiency and slash cost in running your business? We have the robots just for you! If you are interested to purchase robots for your business operation, you can chat with us on Facebook or drop us an email of your enquiry at info[at]wcwlcommunications.com.my, or filzah[at]wcwlcommunications.com.my.
If you are not sure yet, read on!
Keenon Robotics offers a range of robots which can help you automate a few of the tasks. The range includes delivery robots, hotel robot, and disinfection robot.
Convenient, very helpful, and very cute autonomous robots.
Great for use in KTV to guide patrons to their karaoke rooms, use in a spacious food court for moving food advertisement like happy hour promotion. 
G1 and G2 guiding robots are also great to help navigate for a group of people in a commercial environments like malls and exhibitions.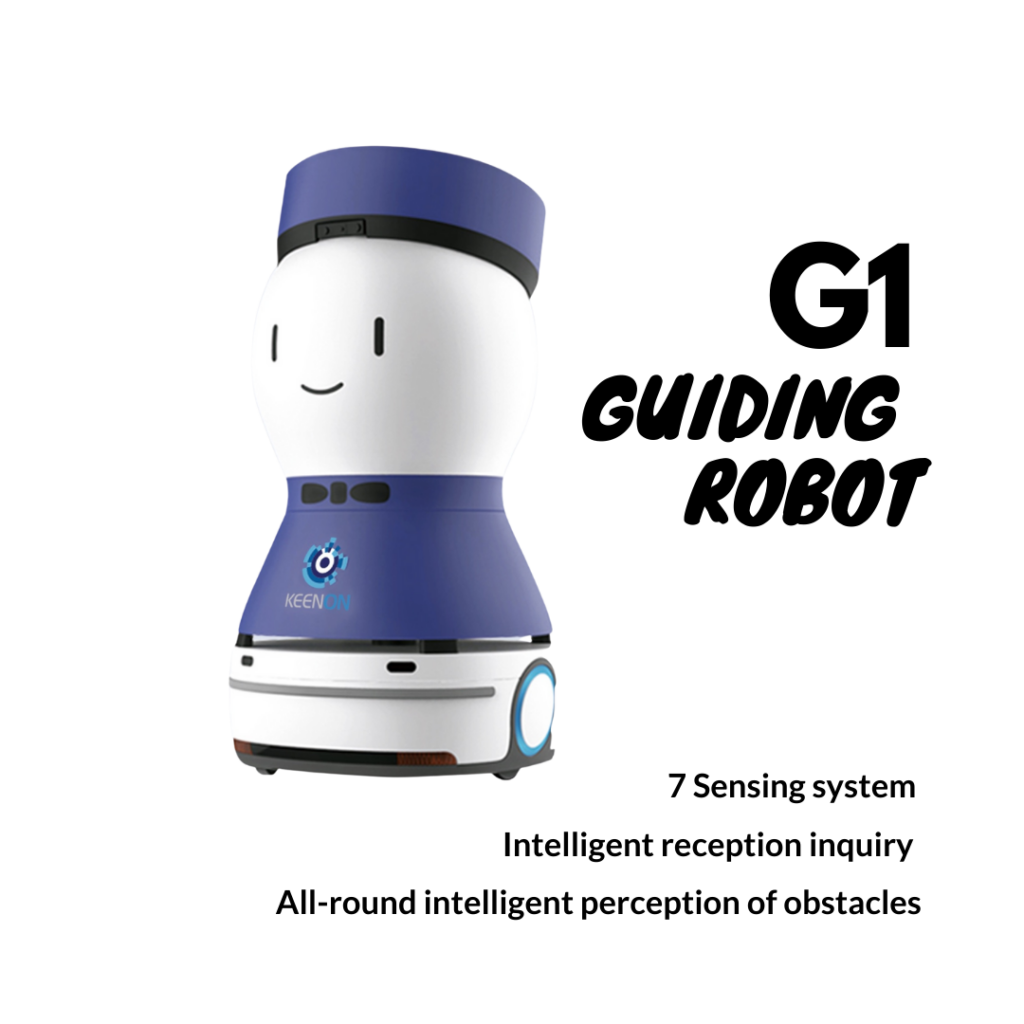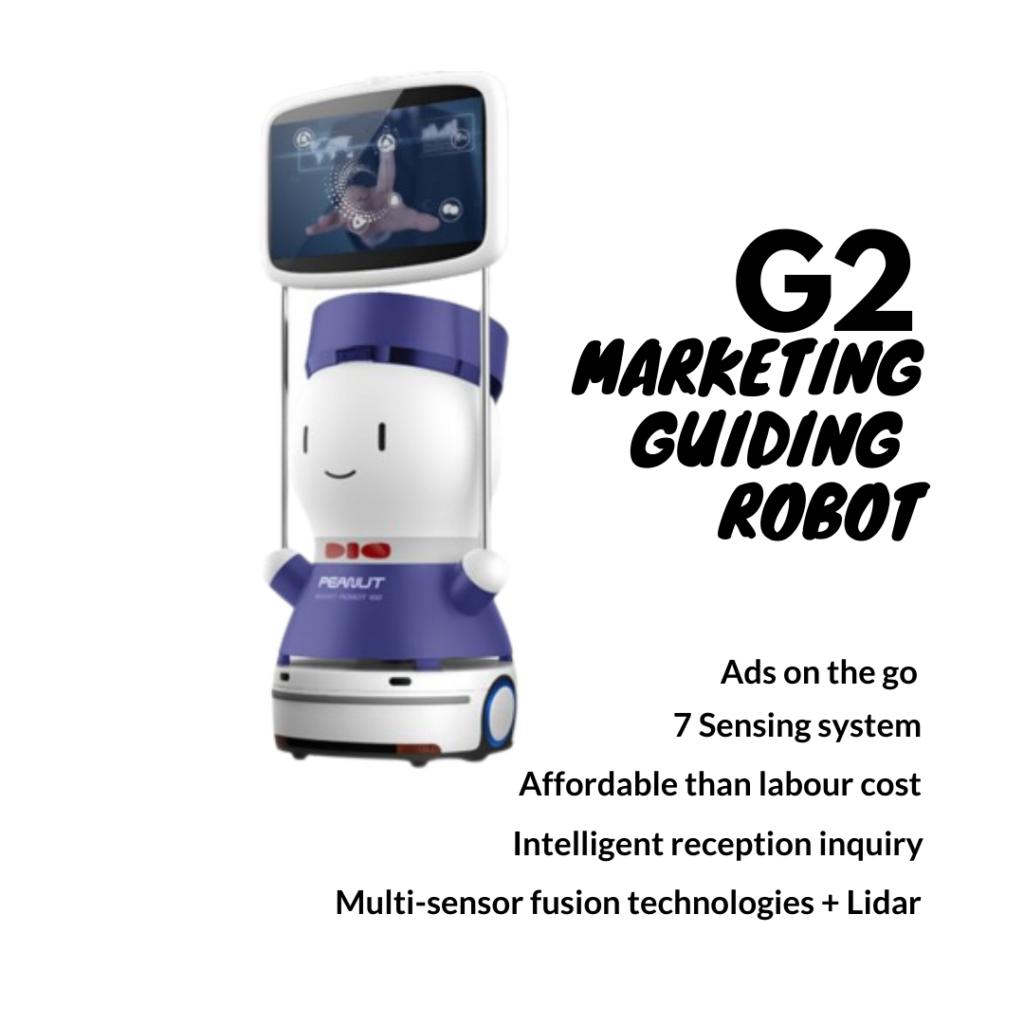 Very ideal to be used in restaurant regardless of type be it mamak, foodcourt, or hotel restaurant. Multiple loads and orders in one-go for a multiple-point deliveries before it returns back to pick-up point. We have a very simple extra nimble T1 robot, a very elegant enclosed T2 for a business which loves enclosure and sleek look; there's also cheeky-eyed T5 which is an upgrade to a good for value T6. 
W3 is more than just a delivery robot, it could also be used to guide your guests or patrons within the premise.
And when it delivers, it doesn't just deliver as is, it is also equipped with safety and discretion. So when it is loaded with stuff and arrived in front of the customer's door, only the customer with the password to one of the customizable compartments can open it. Yes, it is customizable, just in case there's a lot more stuff to fit, you can just remove the internal partition. 
Its elegance comes in a variety of those good sophisticated colours. And it can operate on multi-level floors with access to lift.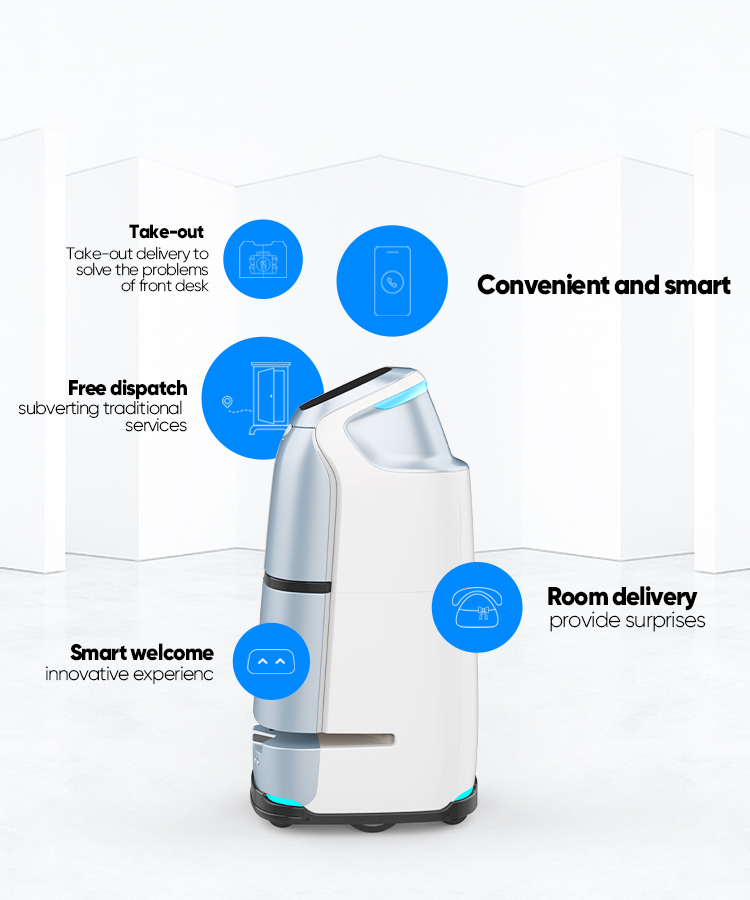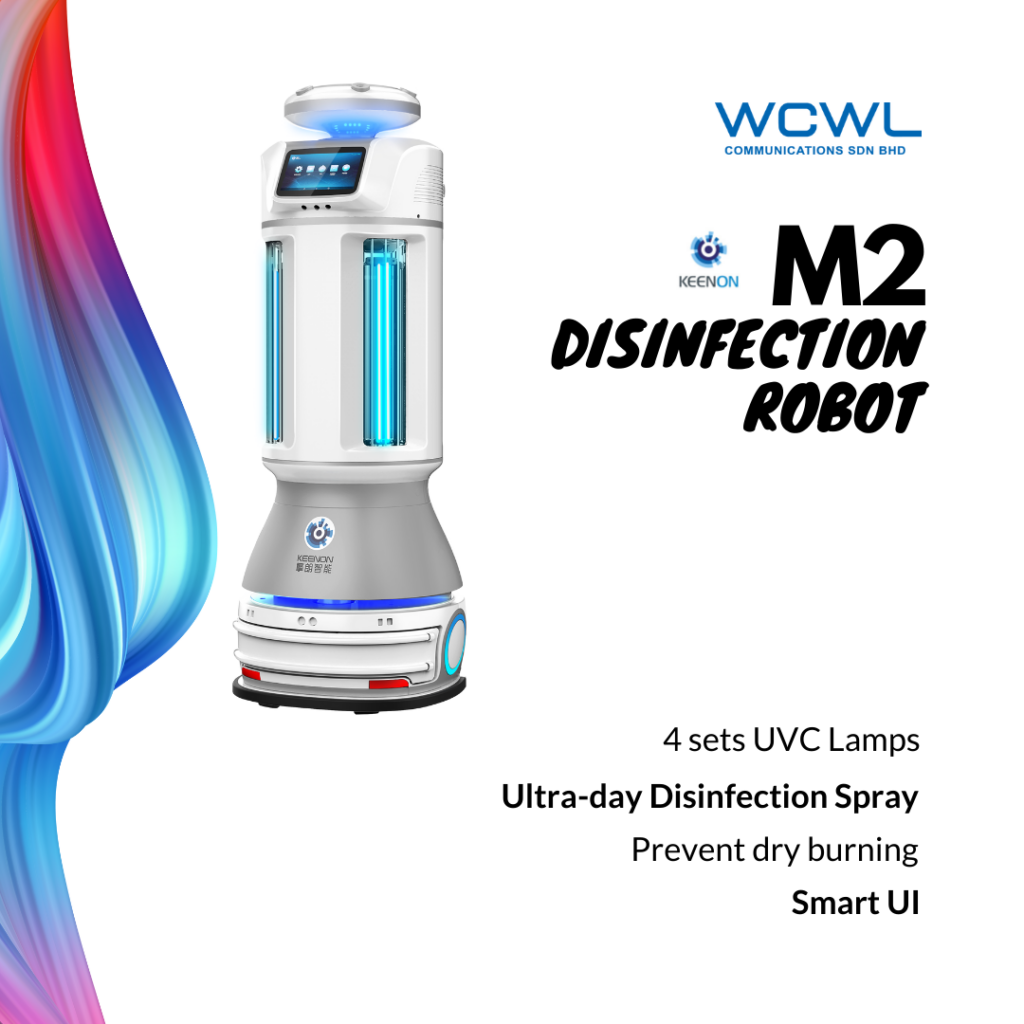 It flashes UVC lights to kill germs, and it shoots sanitizing vapour from its head. Since that it is autonomous with effective UVC lamps combination it is good to be used in closed environment like hospital, office space and more.
It can even be scheduled and as such can be left to operate on its own when the premise left vacant. 
Its safety features include auto-close UVC lamps when someone is detected near to the device, to prevent causing harm to anyone close to it.