WCWL Communications Sdn. Bhd. has gained some approval and registered with CIDB, TM Supplier and Sime Darby Property Berhad Approved Vendor. Being Fibercomm Registered Supplier, WCWL Communications provides solutions and services to Fibercomm such as the customer premise equipment and support system; Civil, mechanical and electrical engineering equipment and infrastructure, Telecomm/network equipment and accesories, Security and loss control, Surveyor, Telecommunication work, IT hardware and software.
Apart from that, we are also approved as electric contractor in Malaysia.
We strives to maintain as a reliable and trusted service provider to our customers and clients. It is our priority to deliver quality to the client and practicing an excellent standard be it in the company or outside the company.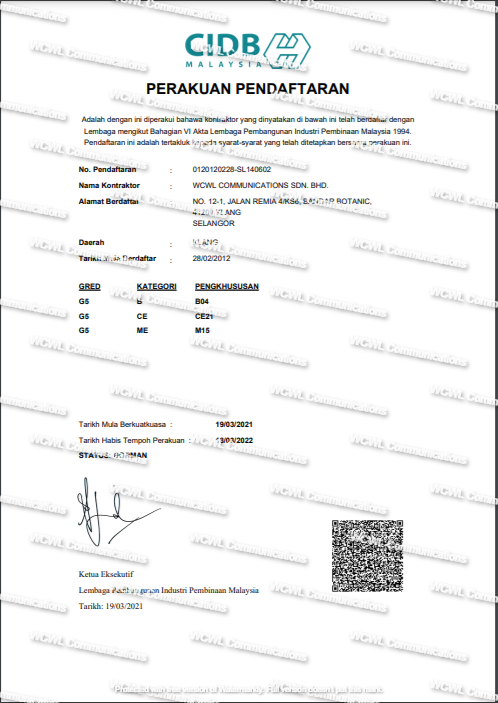 We are registered with Construction Industry Development Board (CIDB).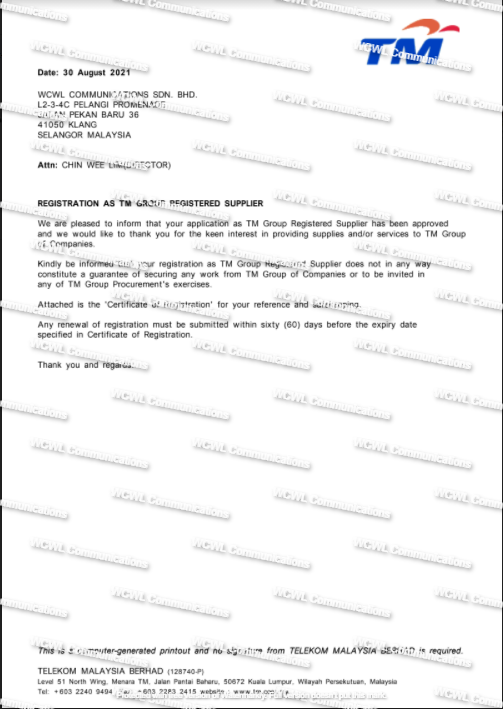 We also registered as TM Supplier.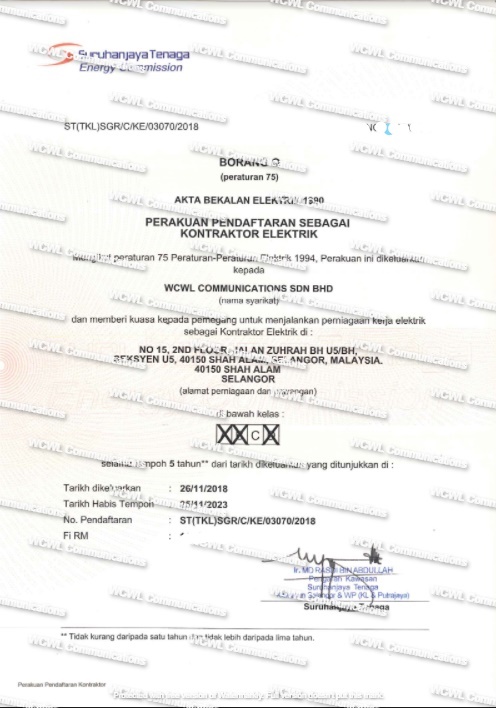 WCWL Communications Sdn. Bhd. is approved as Electric Contractor (C class) in Malaysia.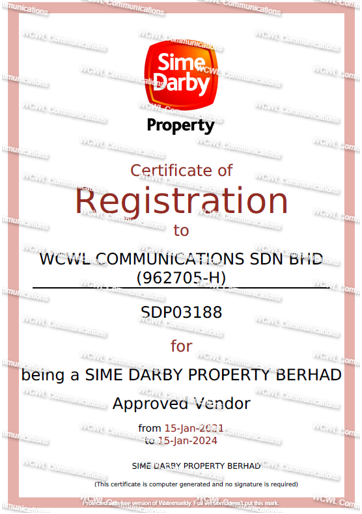 WCWL Communications Sdn. Bhd. is an approved vendor for Sime Darby Porperty Berhad.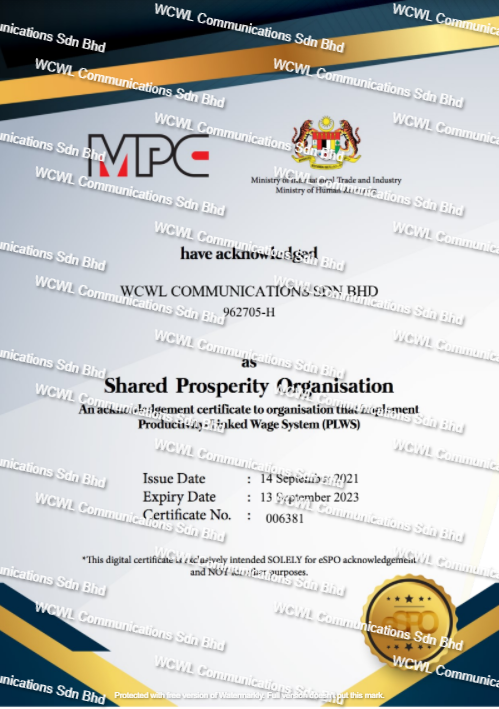 Acknowledgement certificate to WCWL Communications Sdn. Bhd which supplement Productivity Linked Wage System (PLWS)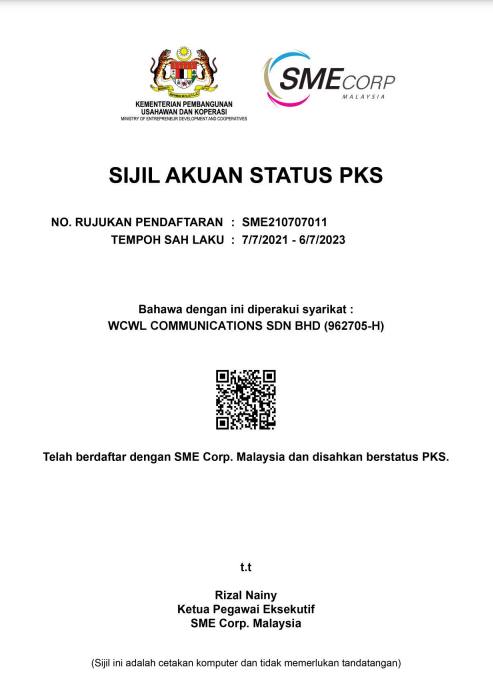 WCWL Communications Sdn. Bhd. is registered with SME Corp. Malaysia.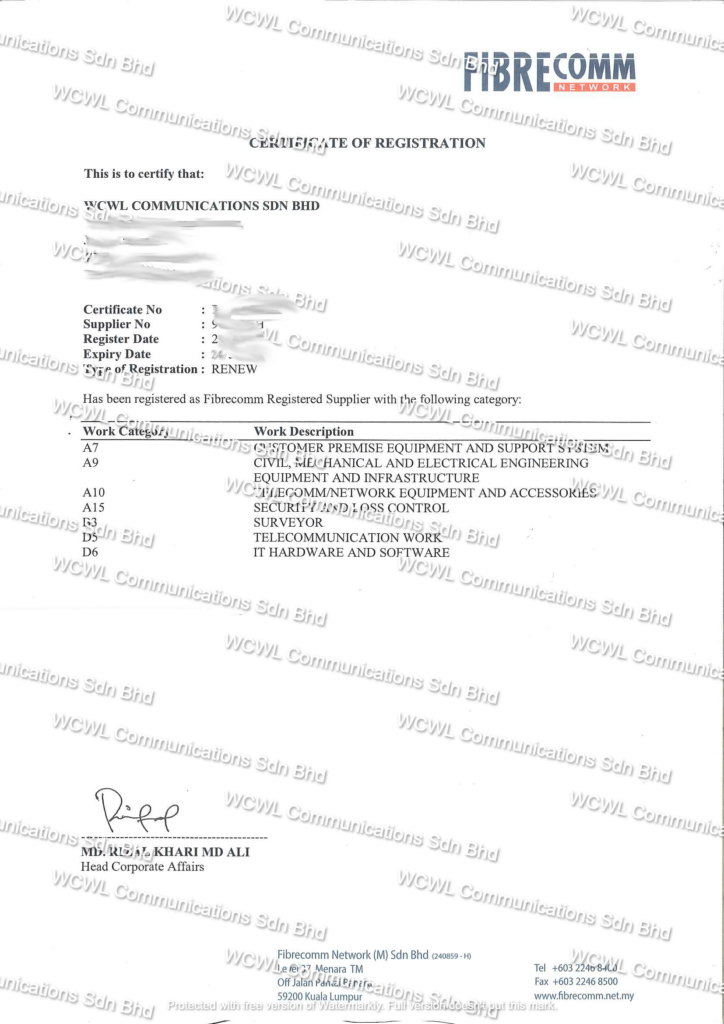 Fibercomm Registered Supplier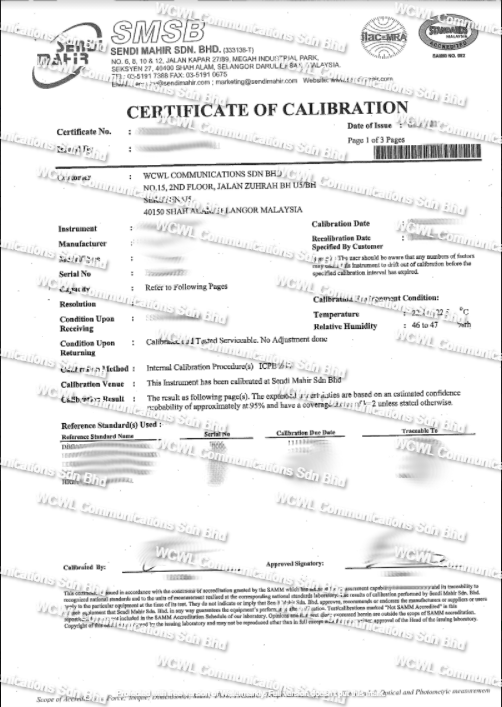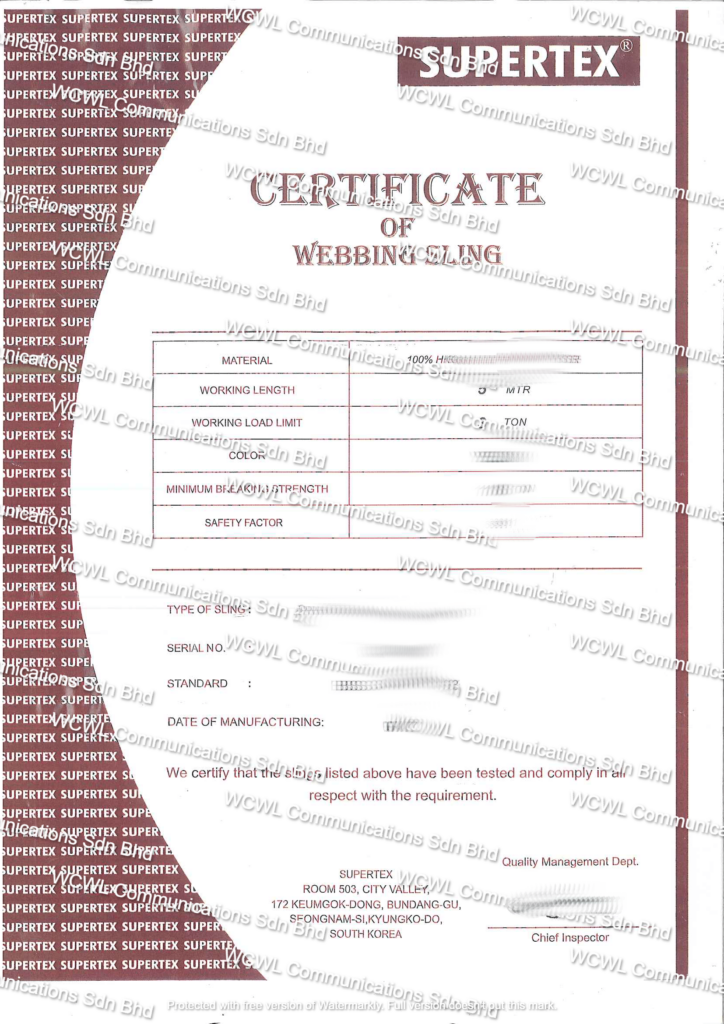 It is imperative that the tools and equipments in house are maintained and in proper working condition.
At WCWL, we routinely have our tools and equipment checked for calibration to ensure that we are able to continue providing services with precision and high quality result to our customers and client. This is part of our continuous improvement process.