MRT Line 1 Project (WDCS)
Since March 2016, we have provided our telecommunications engineering expertise for the MRT Line 1. We were responsible for the fiber optic splicing for track, station administration and telecommunications equipment rooms.
We were also assigned to integrate WDCS (Wideband Digital Cross-connect System) digital backbone using 4 core SWA (steel wire armoured) fiber optic cable, splicing and power cable terminations.

WCWL also carried out trackside fiber testing by using OLTS (optical loss test set) for each core cables. Although this was among one of the most challenging projects we had undertaken, our proper planning and teamwork saw to the success of the project. Due to the rainy season the trackside deployment was a challenge for the team members. In addition, we were only able to work during the night as the trains were already in service during the day. As time was of essence in completing the project, we quickly assigned more manpower for the project in order to complete the given task on time.
WCWL passed the Post-Installation Check Out (PICO) testing conducted by PDP for WDCS for the Northern to the Southern MRT line.
MRT Line 2 Undergound Tunnel UPS Installation
SY205 Scope of Works:
– Install UPS Distribution Box at ICSS Room & UPS Room
– Install Blue Light System (BLS)
– Power Cable Installation
– Secondary Cable Containment Installation
– Power Cable Termination & Testing
SITE : MRT ESCAPE SHAFT 2 & 3
MRT Line 2 SSP Project (Signaling)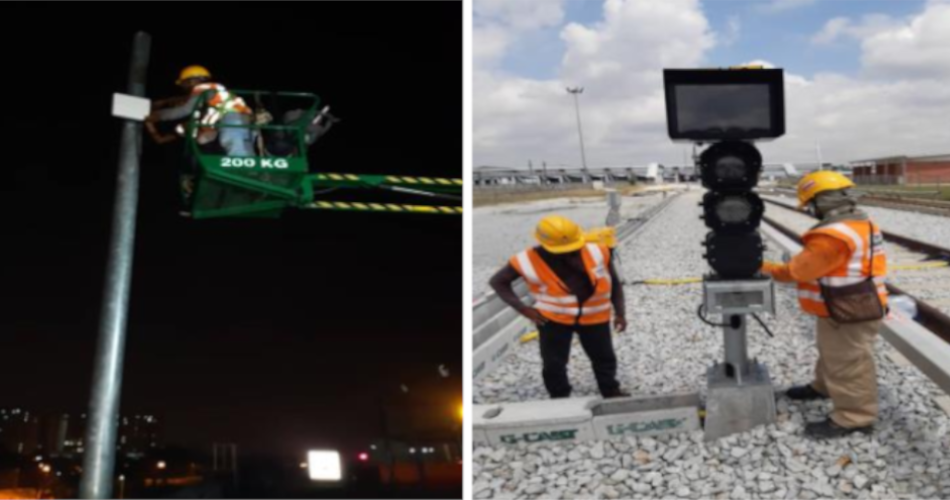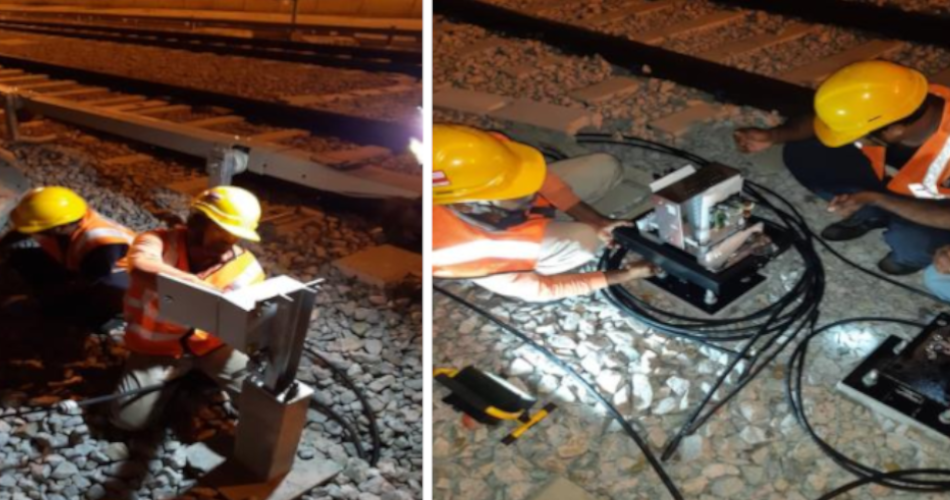 On November 2018, we had started our first project in KVMRT Line 2 SSP on signaling SY201 at Sungai Buloh Depot (SUBD). We were responsible in installation and termination on signaling cable for wayside equipment include switch machine, junction box, terminal box, SPI Indicator and axle counter.
Apart from that, we were doing installation and termination cable for wayside radio assembly and radio access point equipment include WRA bracket, WRA pole, WRA antenna as well as radiax and heliax cable. Our team carried out PIT and PAT testing for all equipment that have been installed.
Despite encountering challenges during the installation and testing, we manage to curb those problems and committed to complete the installation for all the physical signaling equipment at site Sungai Buloh Depot (SUBD) on September 2019. In addition, we provide skilled, qualified and dedicated team members that lead to complete the task assigned. Besides, our teams have attended numerous safety training that have been provided by MRT such as blue card and grey card training include working at height training, electrical safety training, lifting supervisor and Inspired to make it better planner training as well as slinger and banksman training in order to make sure our work progress run smoothly.
 SIGNALLING SY201 Scope of Work :

1. Equipment Installation
– Junction Box
– Terminal Box
– TMISS (Train Movement Inhibit System Switch) Box
– SPI (Switch Position Indicator)
– Axle Counter
– Switch Machine
– Wayside Radio Assembly (WRA) Box
– Wayside Radio Assembly (WRA) Pole & Antenna
– Marker Board

2. Cable Termination
– Power cable
– Heliax Cable
– Radiax Cable

3. Post Installation Check Out (PICO)
Site completed :
Sungai buloh depoh (MRT 2)
MRT 2 sites:
Kentomen station (MRT 2) – Completed year 2021
Jinjang station (MRT 2) – Completed year 2020
Serdang Jaya station (MRT 2) – On going
Titiwangsa station (UG) (MRT 2) – On going
MRT Line 2 SSP Project (Communication)
 On October 2019, we have started our project in KVMRT Line 2 SSP on communication SY206 at Jinjang Station (JINS).
We were responsible in doing installation work for secondary cable containment inclusive of cable tray installation for data and power cable as well as G.I pipe installation. Currently, we already finished installation for TER room, SER room, AFC room, Strong room and many more.
COMMS SY206 Scope of Work:
1. Secondary Cable Containment Installation
– 25mm Hot Dipped Galvanised GI Conduit
– Hot Dipped Galvanised Cable Tray (50mm, 100mm, 200mm, 300mm)

2. Cable Laying and Termination
– PAS Cable 3Cx1.5mm
– PAS Cable 2Cx2.5mm
– Power Cable 2Cx2.5mm
– UTP Cat6 Cable
– 2 Pair Telephone Cable
– 12C Fiber Cable
– Coaxial Cable

3. Equipment Installation
– LAN Point
– Access Point
– CCTV Minidome Camera
– CCTV Bullet Camera
– Ceiling Speaker
– Wall Speaker
– Horn Speaker
– Sound Projector
– Volume Control
– PABX Digital IP Phone
– PABX Help Point
– Display Board (45″ & 55″)
– Master Clock
– Junction Box
– Radio Antenna (Omni Antenna)

4. Rack and Enclosure Installation
– 42U Rack
– 15U Rack
– 9U Rack
– Hardened Switch
– IHL 15U
– Optical Patch Panel
– Optical Distribution Frame (ODF) Rack

5. Post Installation Check Out (PICO)Jinjang station (MRT 2)
MRT Line 2 ICT Network For Advertising
The objective of this project is for advertising board display at MRT 2 station. We do supply and install for Draka fiber optic cables and cat6a structure cabling. This project we have participated for line wide
24 stations but excluded underground stations.
As a Draka certified installer, our team is committed to deliver our best quality in terms of fiber optic cables fusion splicing and cat6a structure cabling termination. We need to perform test for both fiber optic cables and structure cabling in order to submit testing reports for Draka to provide 25 years warranty.