A FTTH installer is a professional working in the telecom industry. The technician's main duty is to install and repair fiber optic cables, a technology which uses threads and glass as a means of data transmission. The cables are useful in carrying television, telephone and internet connections, and because of their efficiency they have become popular.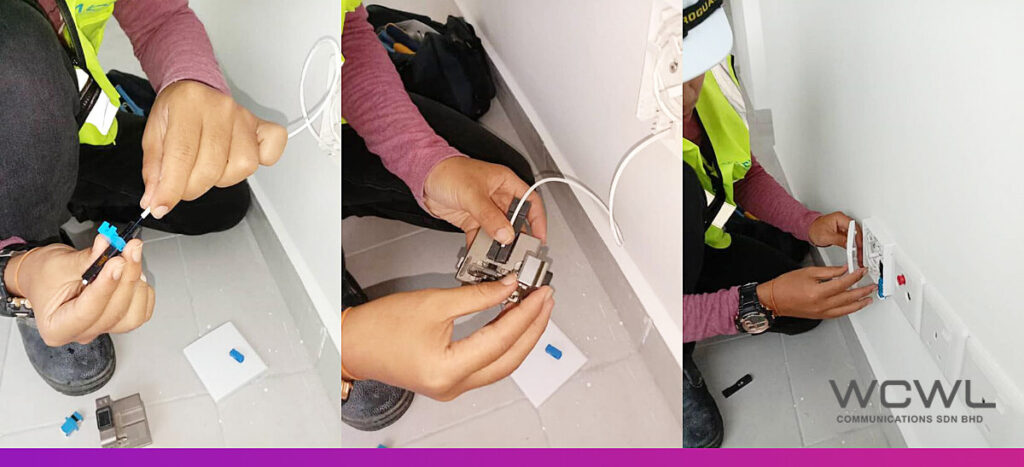 Main job scope for FTTH installer Malaysia include the following:
Installation of FTTH Broadband services in residential/business premises.
Self-audit all the work and ensure that it meets all applicable standards of technical and operational quality.
Work efficiently and tidily, maintaining a clean environment.
Respond effectively and appropriately to all customer requests and enquiries.
Ensure that all work activities comply with environmental regulations.
Troubleshooting and maintaining all fiber optic systems in businesses, homes, schools, and other organizations to ensure that they are working properly.
Malaysia FTTH Installer terminates and tests the optical fiber with a connector at a piece of equipment. They will have to design the whole fiber optic system and take care of the fiber and cable construction. It is the cable installer who is responsible for installing end connectors. The professionals should have a strong understanding of the factors that affect the fibers.
The FTTH installer's responsibilities include maintaining the equipment and tools required to cut fiber optics. For grounding and bonding the professional has to splice the fiber cable. An installer also plans for fusion splicing the mechanical connectors and the fiber-optic. The manufacturer will be able to use different types of welding machines for fibers.
Looking for FTTH contractor Malaysia? Contact us today.