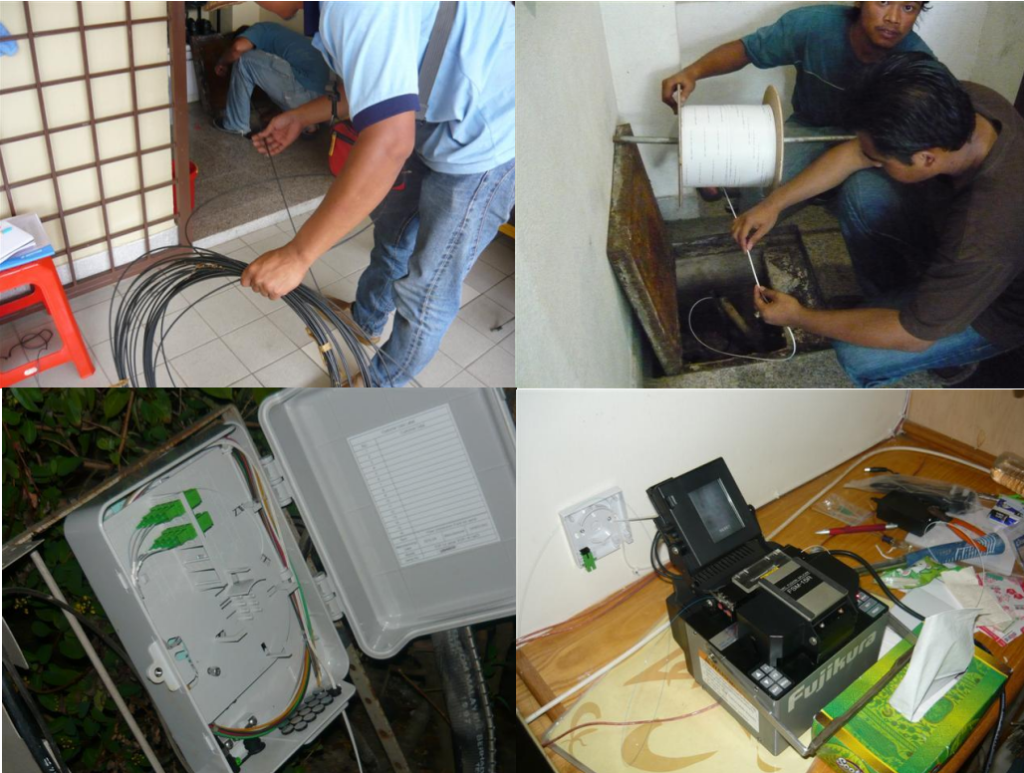 MAXIS NGBB (Next Generation Broadband)
1. We begin by rodding to check for blockages in the underground sub duct.
2. This is followed by laying of fiber optic cables.
3. Cable laying within a home will be done according to customer requirement.
4. We install a outdoor patch panel to support fiber optic connection into the house. This is done by splicing the fiber pigtail to connect the fiber optic cable to the patch panel.

5. Once the connection is established, we also set up the optical network unit (ONU)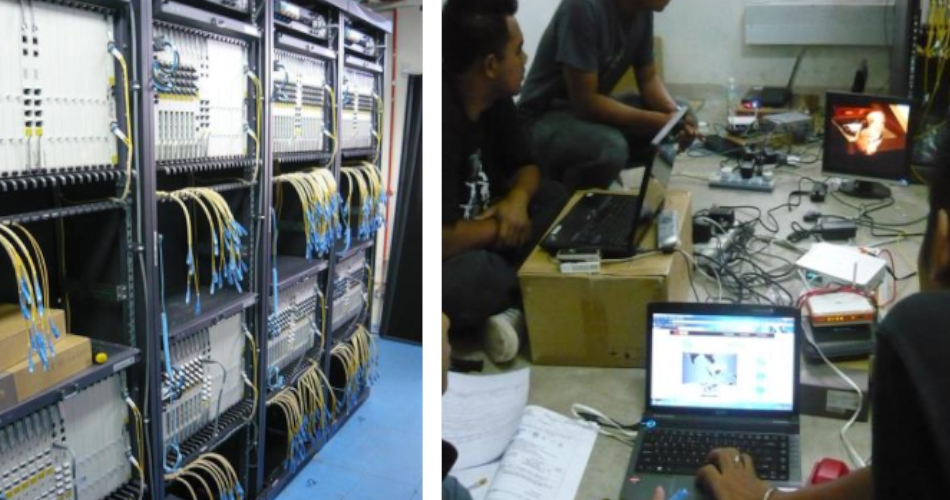 TM HSSB GPON SYSTEM
FTTH (Fiber to the home) – (GPON system)
– We installed the FTTH GPON hardware model MA 5680T– This includes fiber patch cord laying around the hardware.
– We were also given the task to upgrade the firmware and update configuration. We conducted testing and commissioning with the RNO team from the access network department.
– Besides, we also did the EMS testing on site.